Please provide your details, and we will get intouch with you shortly.
...or feel free to contact us!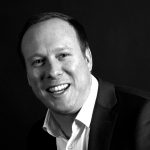 Oliver Moorhouse
SVP Business Development
+1 (917) 434-8919 oliver.moorhouse@brainlit.com
Buy free-standing solution
Our free-standing solution Alven makes healthy lighting available wherever you need it. Simply plug it in and enjoy the light, or use the app to give yourself a boost.
Biocentric lighting solutions